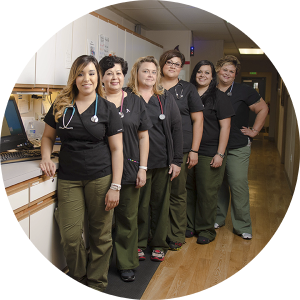 Mid-Valley Community Clinic has been providing Sunnyside, Washington with medical exams and a variety of family care services for many years. Our clinic is warm and inviting because we want our patients to feel completely at ease during their visit.
If there is anything you are concerned or unsure about, please let us know and we'll be happy to discuss everything with you in advance. We want our patients to enjoy visiting the doctor and to build a long-term trusting relationship with our team. We will do everything possible to ensure we achieve our goal!
Our doctors take pride in their work and make it their top priority to make sure every patient feels comfortable and relaxed. Our professional health care is offered to everyone, from infants through to the golden years!
Our staff is highly knowledgeable and caring and we believe it shows in the high quality services we offer to the Sunnyside community.
In addition to our medical care services, we focus on preventive care. We believe that scheduling regular checkups is essential to staying healthy and catching any possible problems early. If it has been a while since your last check up, call and make an appointment today!
If you live in the Sunnyside, Washington area and would like more information on how to maintain great health, trust our professional staff to keep you living the best life possible. Call us for any medical concerns or to schedule an appointment.