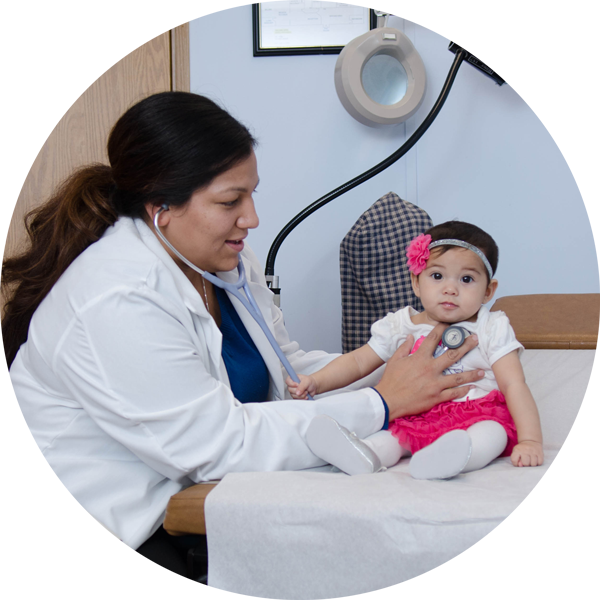 Since every person has unique needs, medical problems and concerns, finding a medical clinic that meets all your needs, as well as your family's needs can be quite challenging. Whether it is a minor injury or an ongoing health concern, you need a practice that is able to diagnose and treat the problem quickly and effectively.
Supporting Patients Needs
At Mid-Valley Community Clinic, we always strive to put the needs of our patients first. We are here to listen to you and to provide the correct and most appropriate course of action to meet your needs. All our staff are friendly, knowledgeable, approachable and, above all, dedicated to you. When you have questions or concerns over treatments or ailments, our staff will do their utmost to explain everything and to put your mind at rest. If there is a question that a staff member cannot answer, they will find someone who has the appropriate knowledge. We have several members of staff who are bilingual, and we fully support all our patients who have additional language or communication needs. As part of our pledge to you, we promise to never leave you in the dark about your health or treatment options and to fully involve you every step of the way.
Providing Appropriate Services
Our clinic is able to look after your needs from birth (and prior to birth) through to end of life care. It is a long journey in between, and we aim to be able to help you make the most of that time. It is with that view in mind that we offer a range of preventative care services. By helping you to understand the effects of diet, exercise and life choices on your health and wellbeing, we can minimize your need for many of our other services and improve your quality of life. In addition to preventative care we offer:
Timely Appointments
When you need medical care, the last thing you want to do is wait to be seen. At Mid-Valley Community Clinic, we aim to provide you with an appointment when you need it. We are able to book ahead to help you keep control of your life, as well as providing same-day appoints for your more urgent needs. In an additional attempt to work around your busy schedule, we are open from 8 am to 6 pm, five days a week.
New Patients
At Mid-Valley Community Clinic we pride ourselves in being able to take care of both our existing patients and new patients. We offer you the highest quality services at an affordable rate. We aim to make health care affordable and available to everyone in the Sunnyside, Washington area.
Whether you need to make an appointment, discuss your treatment or just need some advice call us today.