Harlan Halma, MD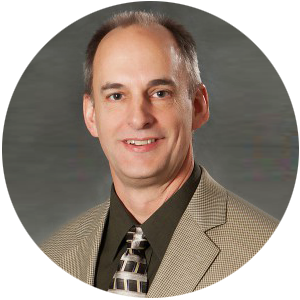 Harlan Halma, MD was born and raised in the Yakima Valley. After graduating from Michigan State University, Dr. Halma returned home to practice medicine and raise his family here in the Valley. He has been practicing medicine at Mid Valley Clinic for 19 years. He is board certified in family medicine as well as being a member of the American Academy of Family Medicine and the American Medical Association.
---
Douglas E. Wrung, MD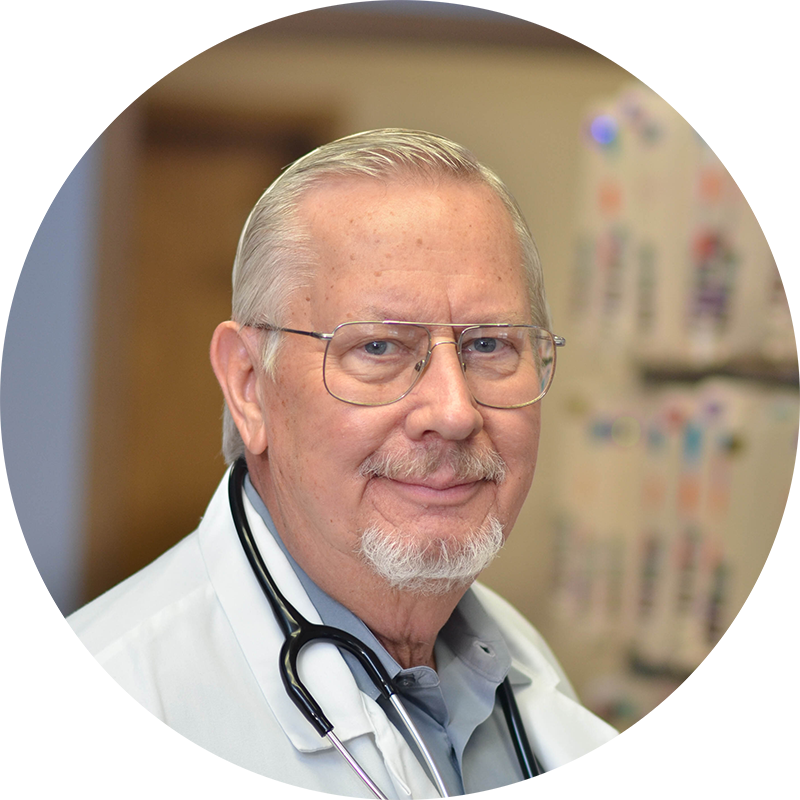 Douglas E. Wrung, MD, FAAFP has practiced Family Medicine with OB in Sunnyside, WA for over 25 years while on active staff at Sunnyside Community Hospital. He was born and raised in Michigan and is a graduate of the Pre Med and Medical School programs of the University of Michigan, Ann Arbor. After completing Post Graduate Internship in Grand Rapids, Michigan, he served with the U.S. Army in Europe (Germany) and speaks German having studied as an exchange student in Vienna, Austria. He and his wife Rose Marie and three daughters were then in Medical Missions to Sierra Leone, West Africa for 15 months where he was the only physician at the United Brethren Hospital in Mattru, Jong. Other practice experience following that includes private group practice in a suburb of Grand Rapids for 4 years and for 7 years in Wyoming prior to being recruited by Sunnyside Community Hospital. He has been a member of the American Academy of Family Physicians since 1981 and a Fellow of AAFP since 1992, as well as, a member of the Washington A.F.P., W.S.M.S., and Y.C.M.S. He enjoys hunting both in Washington and Canada, Wyoming and Montana, as well as South Africa and other foreign lands. He has also done short term foreign medical missions, and has always wanted to practice medicine in Alaska, but has never been able to convince Rose Marie to leave Sunnyside for a colder, more vigorous environment. He is a founding partner in MVCC.
---
Irma Z. Mejia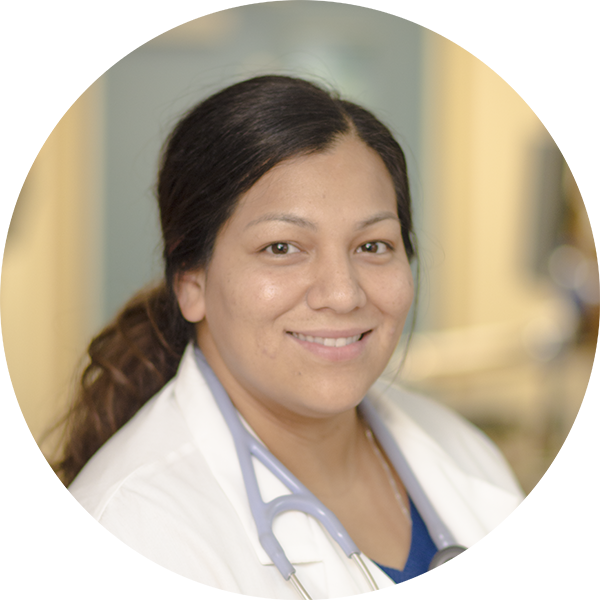 Irma Z. Mejia is a licensed Advanced Registered Nurse Practitioner and is Board Certified by the ANCC in Family Practice Medicine. She received her Masters of Science degree in Nursing from Washington State University. Her clinical practice includes nursing in a variety of setting including family practice, emergency medicine and acute care hospital nursing. She is nationally certified as a medical examiner for CDL physicals. Irma is a Sunnyside native who values family and enjoys spending quality time with them. She loves outdoor recreation and traveling. Irma is fluent in Spanish
---
Kristin Bond, MD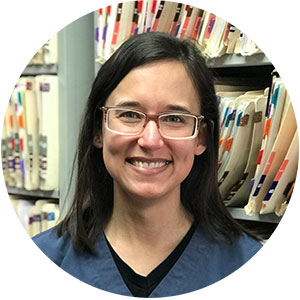 Kristin was born in Buenos Aires, Argentina. She is fluent in both English and Spanish. She earned her medical degree from Texas A&M College of Medicine in Temple, TX, where she also married her husband Blake. She then completed residency at Tacoma Family Medicine in Tacoma, WA. She provides full-spectrum primary care and is passionate about prevention & healthy lifestyles. Her aim is to partner with patients and work together as a team to help people meet their goals, and she really values the relationships she gets to build with patients and families. She believes in kindness, respect, and patient autonomy. Although she enjoys all aspects of family medicine, her special interests are the care of women & children. She has already been working here in the Yakima Valley for over four years and absolutely loves the people she has met here. In her free time, she enjoys vegetarian cooking, reading, and exploring the great outdoors through hiking & backpacking. She lives in Sunnyside with her husband and their 2 dogs.
---
Elba Fernandez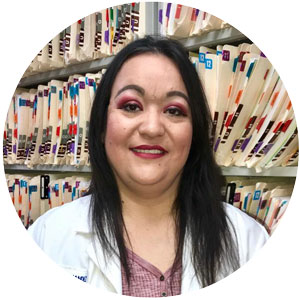 Elba Fernandez is a licensed Advanced Registered Nurse Practitioner and is board certified by the ARNP in family practice. She received her masters of Science degree in nursing from Gonzaga University in August 2016. She had been working in the emergency department from 2006 to 2016 as a full time emergency department nurse prior to completing her degree. She was hired with Mid Valley Community Clinic December 1, 2016. Elba is fluent in both English and Spanish; she is from the lower valley and enjoys spending time with her kids and family. She is currently accepting new patients of all ages.